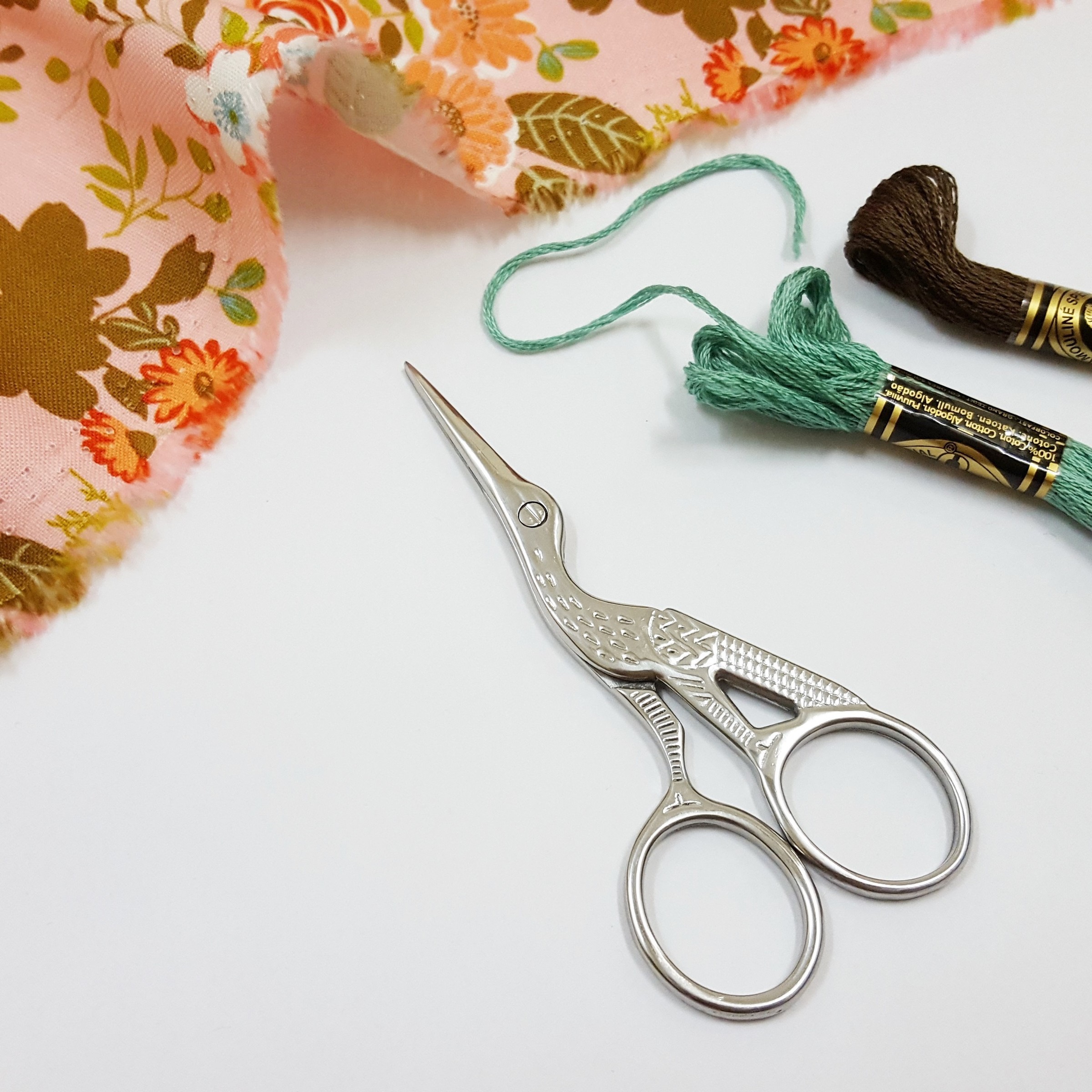 Embroidery Scissors – Silver Stork
It's always handy to have an extra pair of embroidery scissors around the house. These unique scissors are small enough to carry around and the perfect companion to trim off your embroidery thread or snip your projects off the sewing machine.
---
Fabric Cuts
Guide for our fabric cuts.
Price is for 1/2 (half) yard, except for precuts, custom fabric printing and tools section
If you'd like 1 yard, select '2'
If you'd like 1.5 yards, select '3'
Any similar design in a single order will be cut into 1 piece.
Standard cotton measurement: